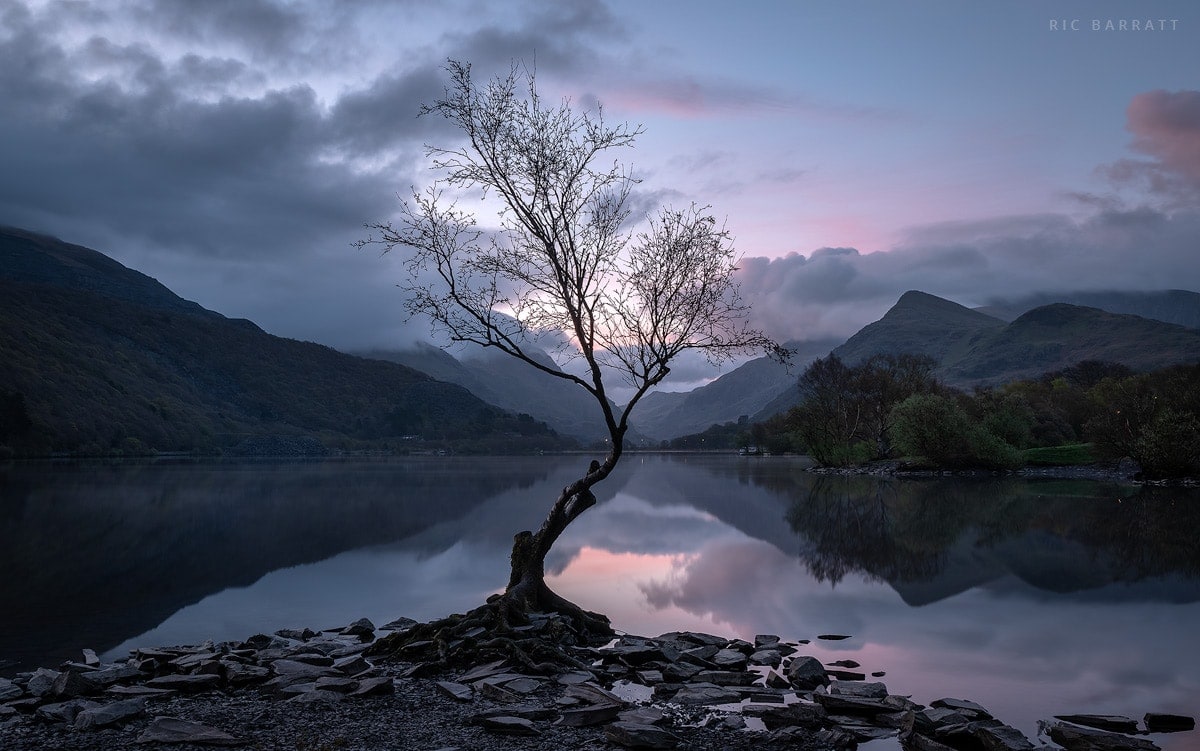 A tree stands alone on the banks of Llyn Padarn at the western edge of Snowdonia National Park
Photo meta
Photo information
The Lonely Tree (or Lone Tree) is situated in a beauty spot near Llanberis, North Wales. It is very famous amongst many photographers due to is location at the edge of Llanberis Lake Llyn Padarn. Sometimes, when the lake is high, the tree can appear to grow directly out of the water, standing alone in the lake. The mountains of north-western Snowdondia can be seen in the background.
Further reading
Wikipedia encyclopaedia page for Llyn Padarn.
Wikipedia encyclopaedia page for Snowdonia.
Ric Barratt Photography is not responsible for the content of, or transmissions received from, any linked/external site.