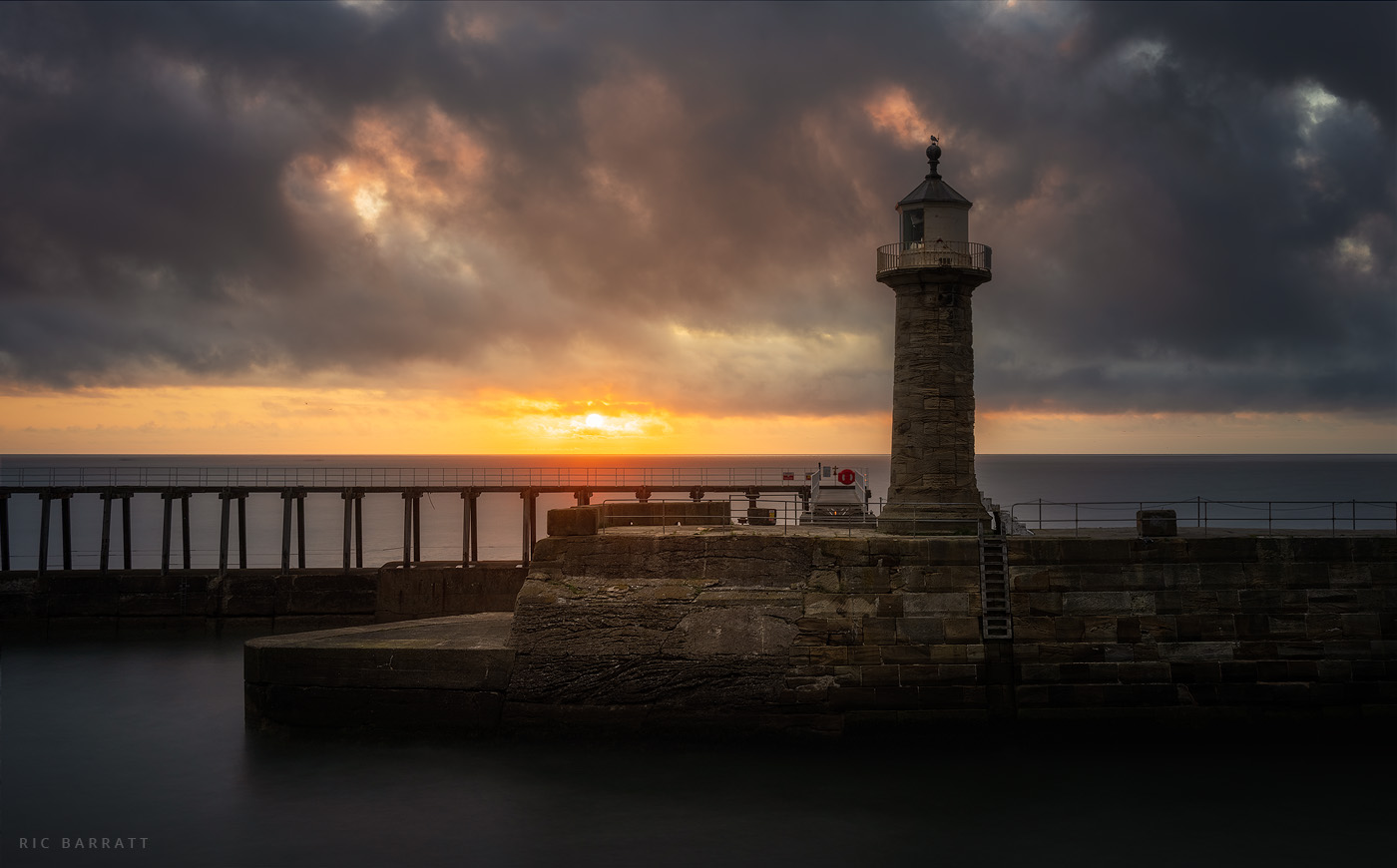 Whitby Harbour East Lighthouse
The pier and lighthouse on Whitby's East Harbour.
Photo meta
Photo information
A sunrise photograph of the east harbour and lighthouse in Whitby. The east breakwater lighthouse was built in 1855.
Further reading
Visitor information for the Yorkshire coast.
Visitor information for Whitby, Yorkshire.
Information about the lighthouses around Whitby.
Ric Barratt Photography is not responsible for the content of, or transmissions received from, any linked/external site.