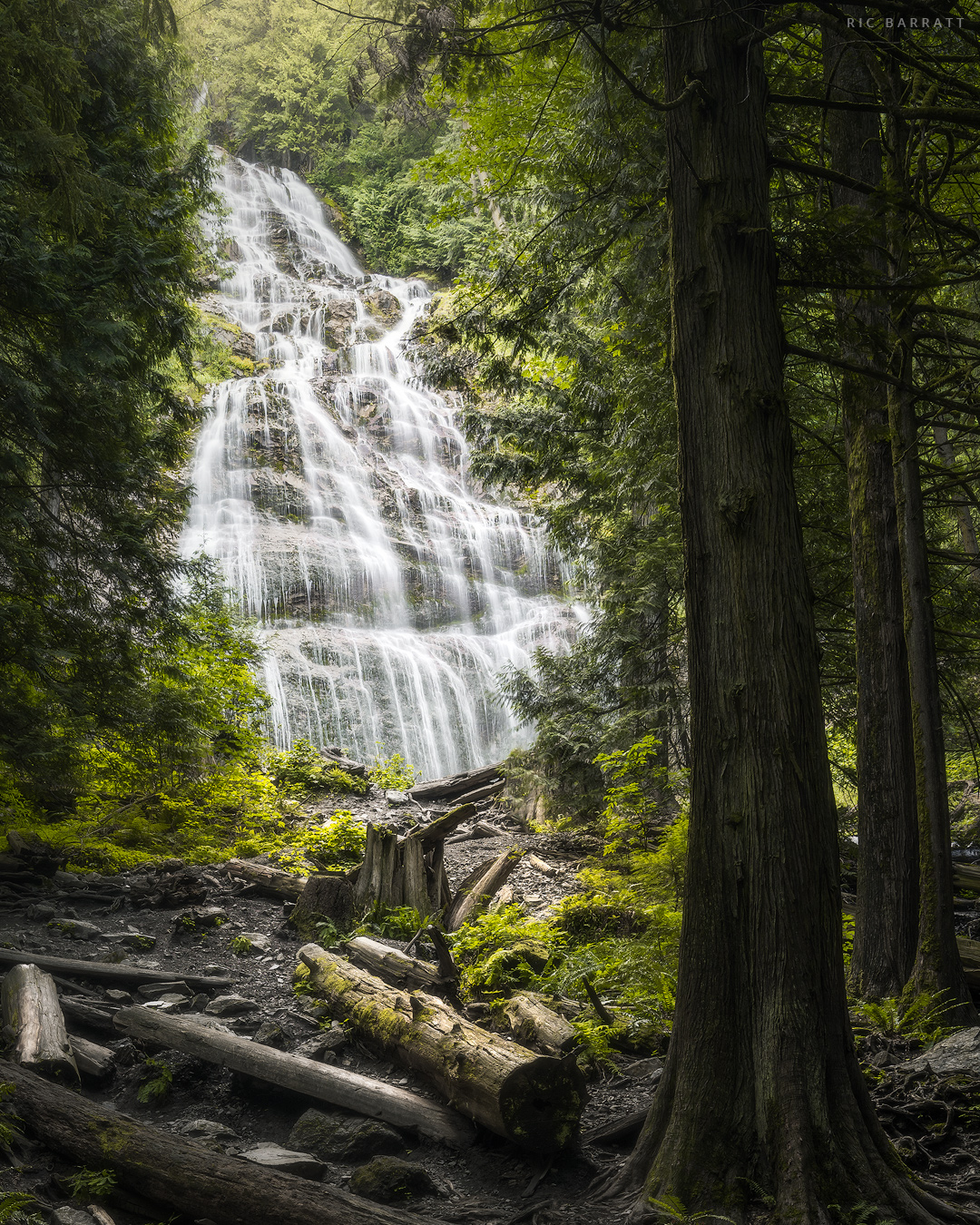 Bridal Veil Falls in British Columbia, Canada
Photo meta
Photo information
Bridal Veils Falls is a beautiful, steep cascade located about two hours east of Vancouver in British Columbia. The falls are named due to way the water falls over a wide rockface, giving the appearance of a bride's wedding veil.
This shot was taken from the official viewing area below the falls, which shows the bottom half of the falls.
Further reading
Wikipedia encyclopaedia page for Bridal Veil Falls.
Ric Barratt Photography is not responsible for the content of, or transmissions received from, any linked/external site.