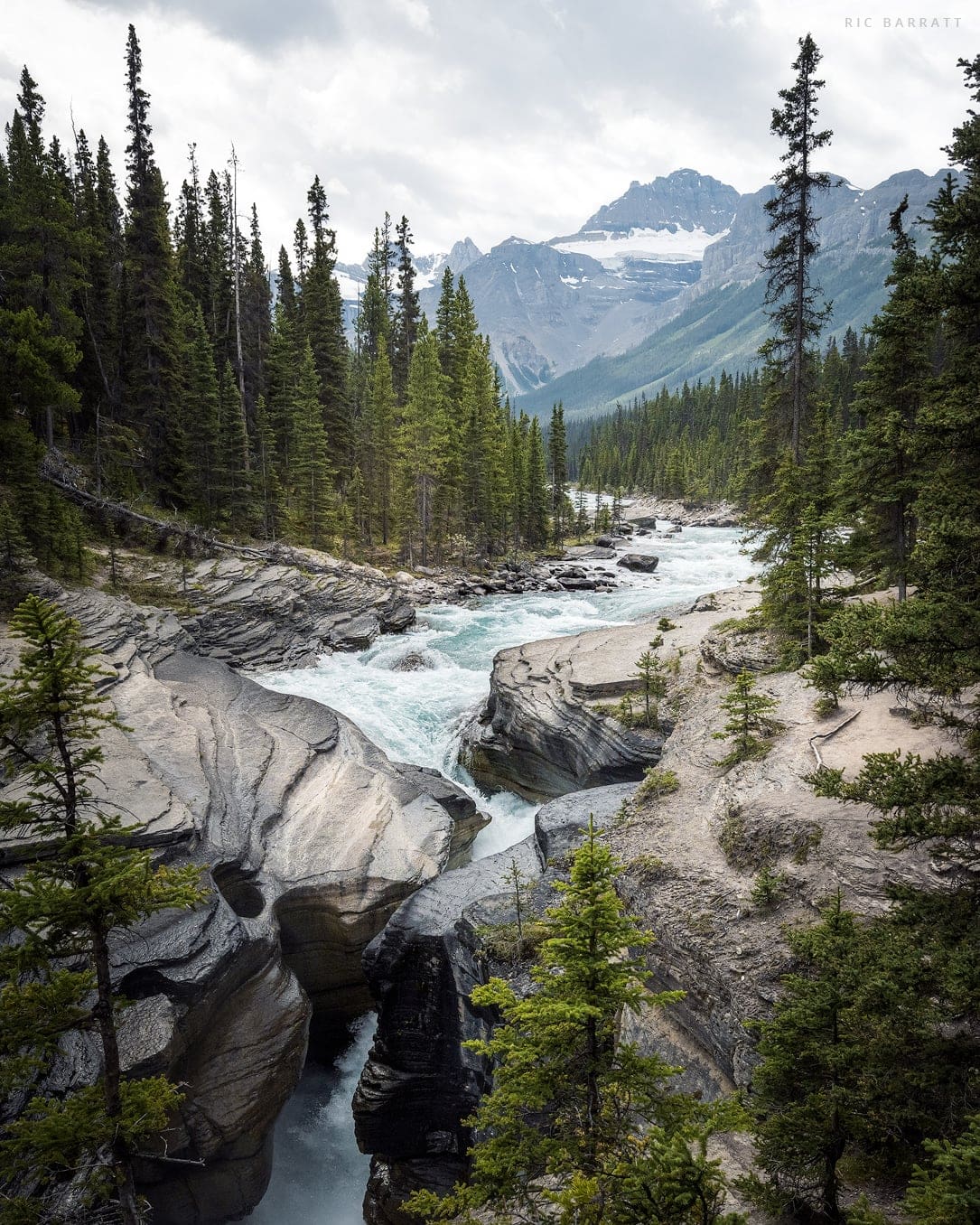 Mistaya Canyon in Banff National Park, Alberta, Canada
Photo meta
Photo information
Mistaya Canyon is another popular spectacle for visitors in Jasper National Park. The canyon is located not far from the Icefields Parkway, so many tourists take the time to visit and see its distinctive curvy canyon walls.
The canyon was busy with other people when I visited during my trip. I therefore needed to be patient before I could take the shot I wanted. I took the time to enjoy the views and the sounds of the water crashing the canyon. Eventually most of the other visitors left and I was able to capture this shot.
Further reading
Wikipedia encyclopaedia page for Mistaya Canyon.
Ric Barratt Photography is not responsible for the content of, or transmissions received from, any linked/external site.