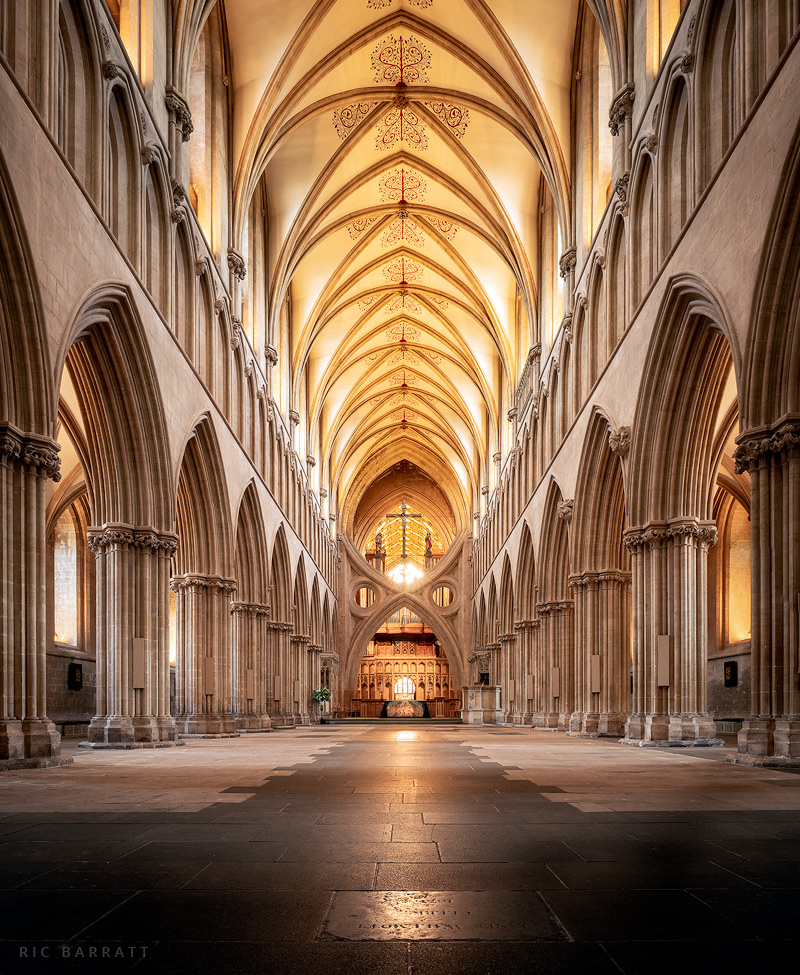 Scissor Arches, Wells Cathedral
The famous Scissor Arches of Wells Cathedral.
Photo meta
Photo information
Wells Cathedral was consecrated in 1239 and is dedicated to St Andrew the Apostle. The interior features a distinctive "scissor" arches which provide the cathedral with a unique characteristic. The arches were added in the mid-fourteenth century in order to stabilise the building after cracks formed.
This shot was taken early in the morning, just after the cathedral opened for visitors. I was very fortunate on my visit: the low morning sunlight shone brightly through the windows and painted the interior in a warm golden light. It was a joy to capture.
Further reading
Official site of Wells Cathedral.
Wikipedia encyclopaedia page for Wells Cathedral.
Ric Barratt Photography is not responsible for the content of, or transmissions received from, any linked/external site.