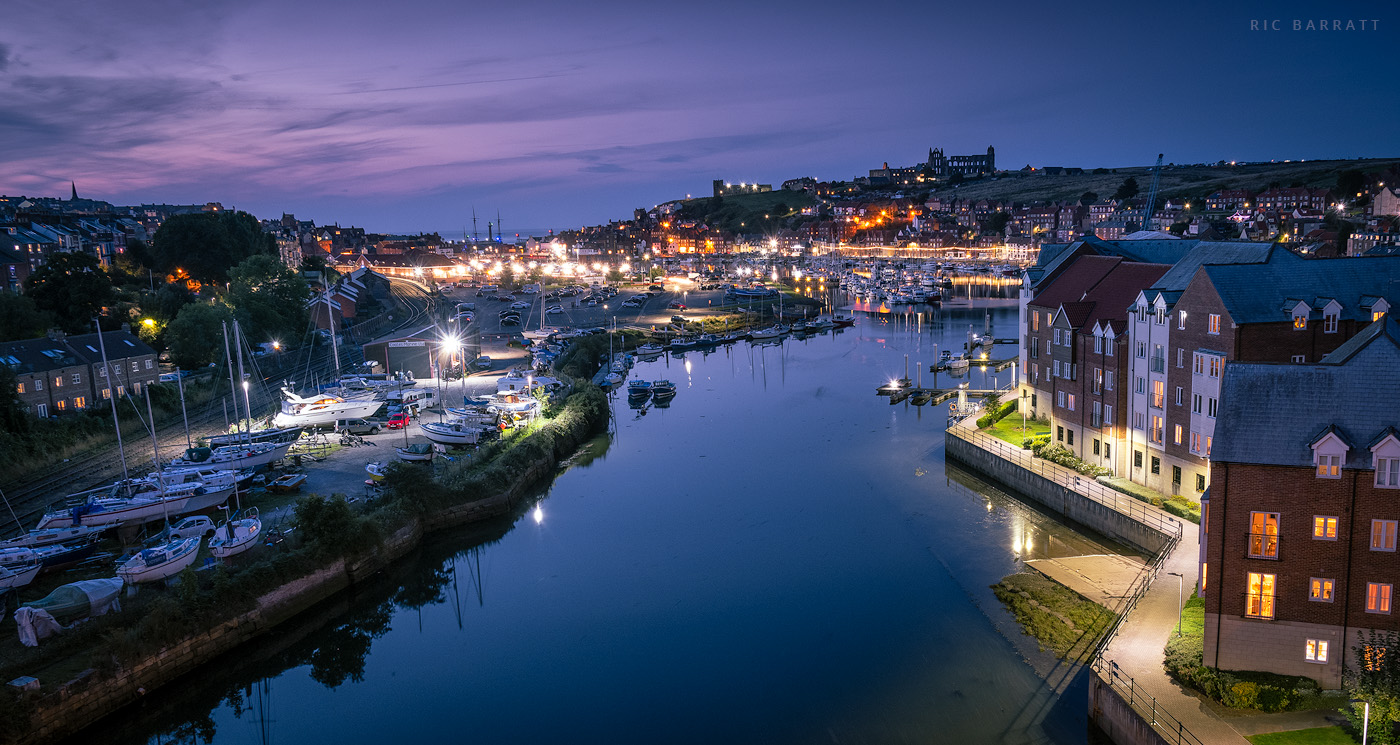 The River Esk and the seaside town of Whitby.
Photo meta
Photo information
The seaside town of Whitby, Yorkshire, taken at dusk. The River Esk leads through the town towards the harbour. In the distance, the ruins of Whitby Abbey can be seen on the hill top.
Further reading
Visitor information for the Yorkshire coast.
Visitor information for Whitby, Yorkshire.
Ric Barratt Photography is not responsible for the content of, or transmissions received from, any linked/external site.