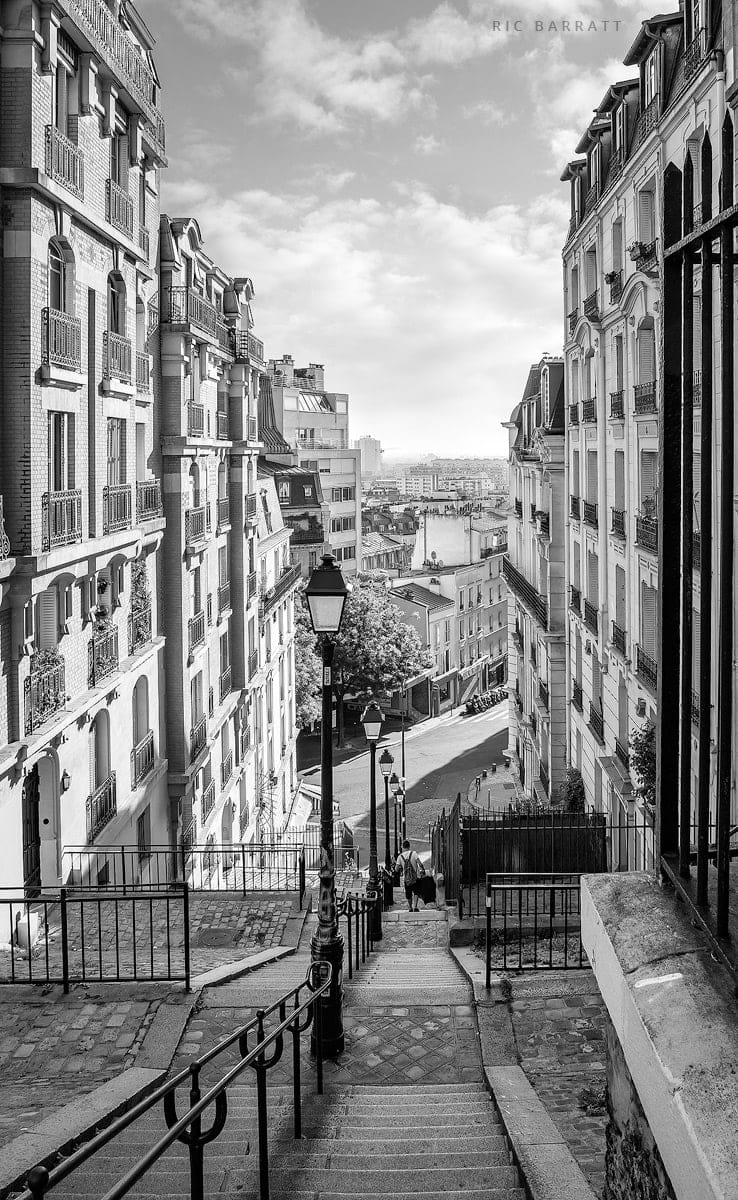 A man carries a heavy suitcase down a long flight of steps.
Photo meta
Photo information
Long flights of steps lead down from the summit of the butte Montmartre and towards the bustle of the Parisian streets below. I took this shot of a man carrying a large suitcase down the steps, presumably heading towards the nearby Gare du Nord train station. I therefore titled the shot 'Leaving Paris'.
Further reading
Official visitor information for butte Montmarte.
Wikipedia encyclopaedia page for butte Montmarte.
Ric Barratt Photography is not responsible for the content of, or transmissions received from, any linked/external site.