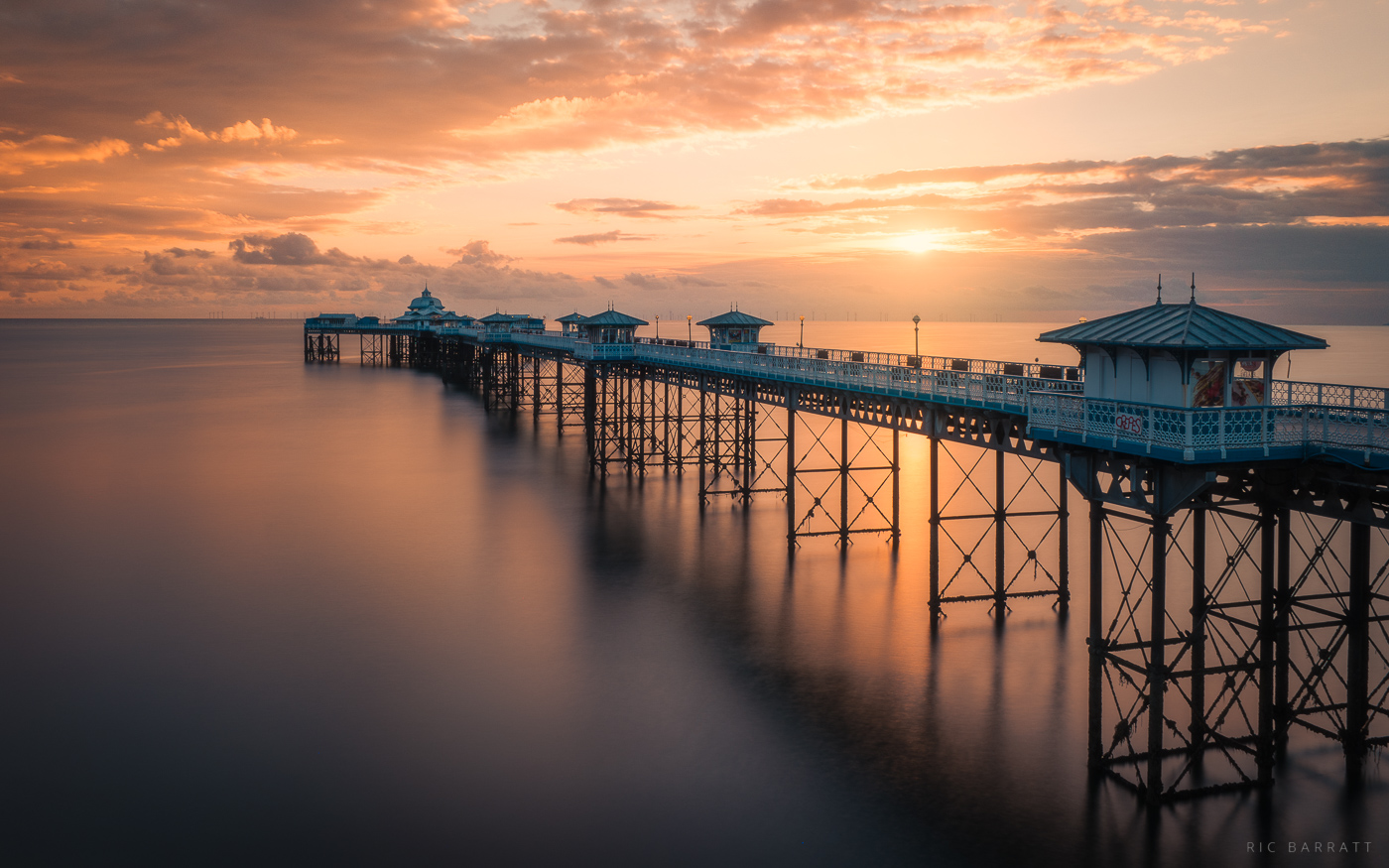 Early morning sunrise on the pier at Llandudno, Wales
Photo meta
Photo information
The seaside town of Llandudno features the longest pier in Wales, and one of the longest in the United Kingdom. The pier originally opened in 1877, and has been rebuilt several times. Today it offers a selection of entertainment and is very popular with visitors, especially on sunny days.
This shot was taken at sunrise from nearby Happy Valley Road.
Further reading
Official website for Llandudno Pier.
Wikipedia encyclopaedia page for Llandudno Pier.
Ric Barratt Photography is not responsible for the content of, or transmissions received from, any linked/external site.