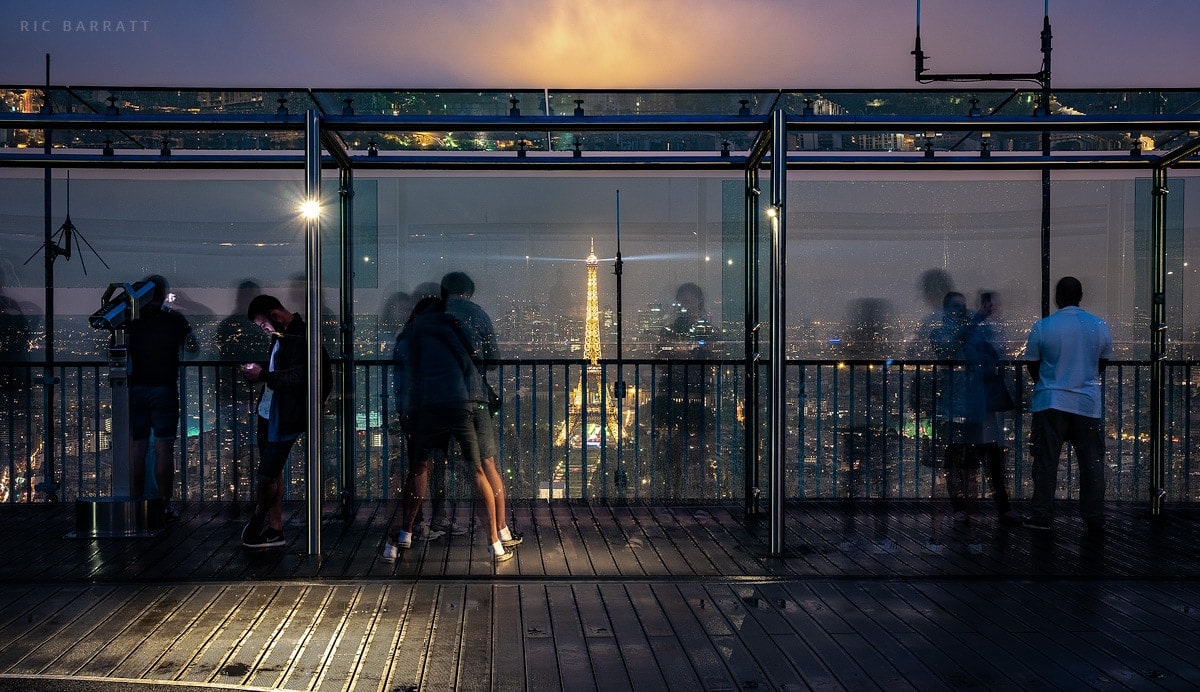 Tourists photograph the Eiffel Tower during a foggy and drizzly evening in Paris. Taken from the top of Montparnasse Tower.
Photo meta
Photo information
This shot was taken from the roof of Montparnasse Tower in central Paris. The view from the top is amazing – you are permitted a bird's eye view of central Paris and the Eiffel Tower – but capturing it with my camera was not very easy on my visit. There were lots of visitors jostling to get the front of the viewing area, so I decided to wait for a while. It then started to rain, which made getting a clear shot through the glass barriers very difficult (although it did mean many visitors left!). Eventually I decided to try something different and ended up taking this shot, which I was really pleased with.
Further reading
Official tourists site of the Montparnasse Tower.
Wikipedia encyclopaedia page for Montparnasse Tower.
Ric Barratt Photography is not responsible for the content of, or transmissions received from, any linked/external site.