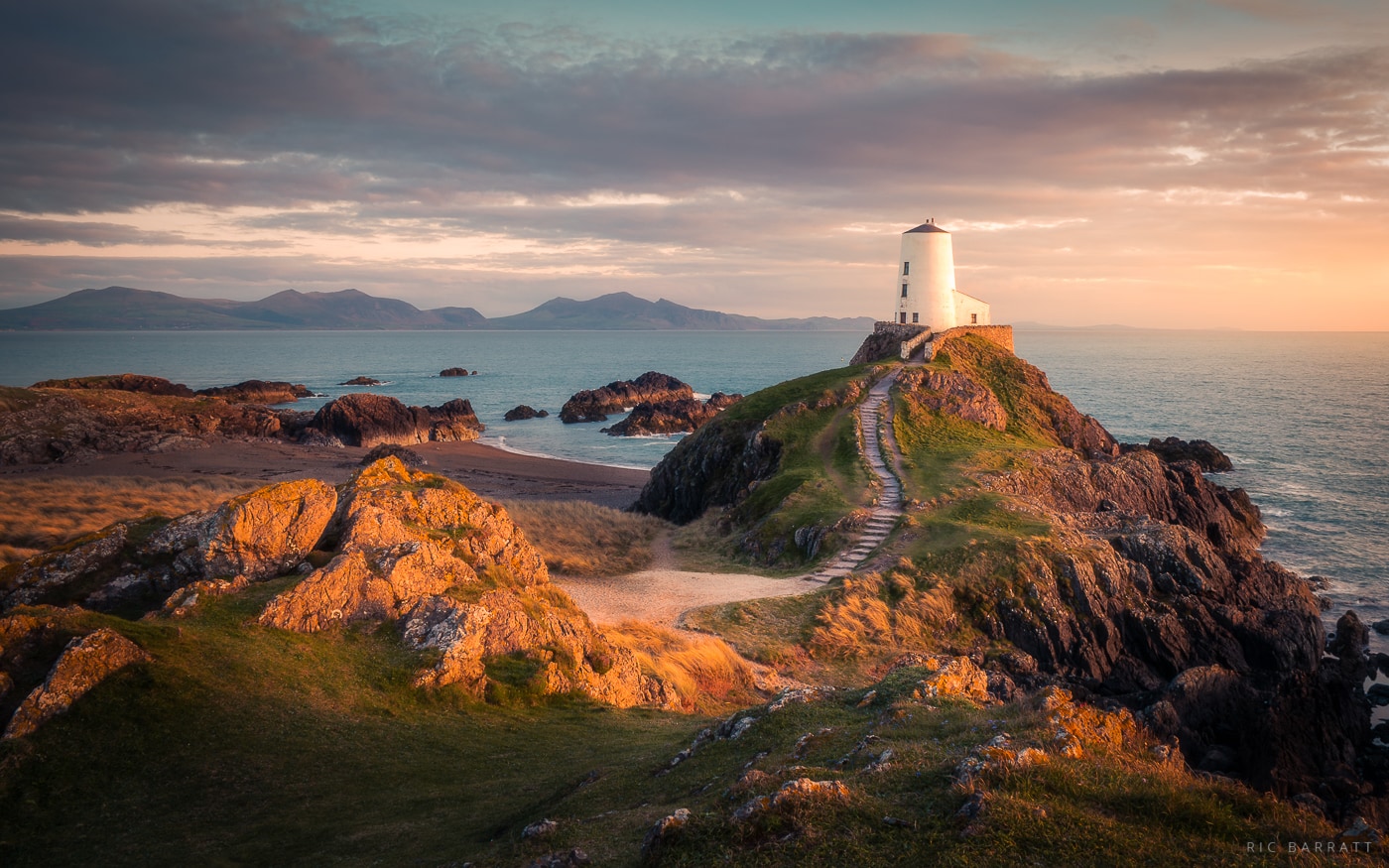 The lighthouse on Llanddwyn Island, Anglesey, Wales. Image captured at sunset.
Photo meta
Photo information
Tŵr Mawr Lighthouse is situated on the tidal island of Ynys Llanddwyn on Anglesey. The lighthouse marks the western entrance to the Menai strait. Visitors need to be careful they don't get stranded on the island by high-tide!
It is quite a popular spot for landscape photographers. This is due to the beauty of the area – the mountains of Snowdonia can be seen in the distance – and also possibly due to the s-curve steps which lead the eye naturally up to the lighthouse. This makes for a pleasing composition.
Further reading
Wikipedia encyclopaedia page for the Tŵr Mawr Lighthouse.
Ric Barratt Photography is not responsible for the content of, or transmissions received from, any linked/external site.