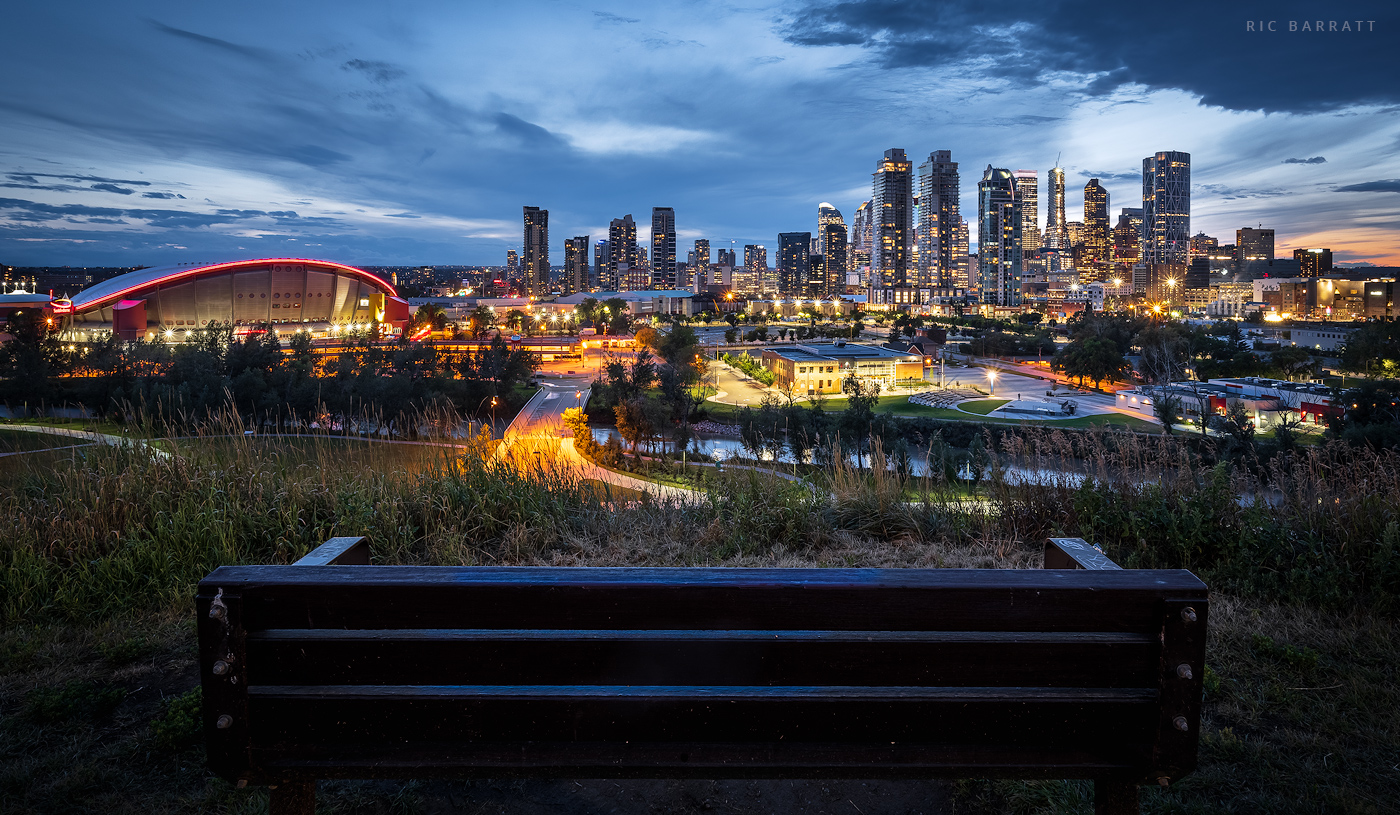 Downtown Calgary and the Saddledome. Taken from Scotman's Hill.
Photo meta
Photo information
Calgary often marks the start and end points of road trips through western Canada as it offers an international airport and lies in close proximity to the national parks of Banff and Jasper. These world-famous parks are renown for their photogenic scenery, but the city of Calgary itself also offers plenty of opportunities for the photographer. This is in part due to the city's geography: Bow River and Elbow River run through the city centre, and the downtown district is surrounded by a variety of hills offering good viewpoints. This shot was taken from one such vantagepoint: Scotman's Hill, located just east of downtown.
In the middle-ground you can see the Saddledome arena located in Calgary Stampede Park. This area is used for a variety of shows including a well-known annual rodeo. The Saddledome building earned its name due to the roof being shaped like a horse saddle.
Further reading
Official tourism information for the city of Calgary.
Wikipedia page for the city of Calgary.
Ric Barratt Photography is not responsible for the content of, or transmissions received from, any linked/external site.